Our extensive range of services
Long-term and mutually successful business relationships are our top priority. Many of our customers have developed successfully together with us during the past years and again placed their trust in us as supplier of
airblasting
,
paint spraying
and
conveyor technique
.
For many of our customers we have become their system supplier thanks to our professional order processing and high quality of our products and services. We have many customers that are market leaders in their industries and that rely on us regarding surface treatment technology with their subsidiaries and at different locations.
We assist our customers from one source: From the first contact to individual planning, to complete order processing and to the supply of
spare parts
and
maintenance works
. Our competent staff is always available to assist you.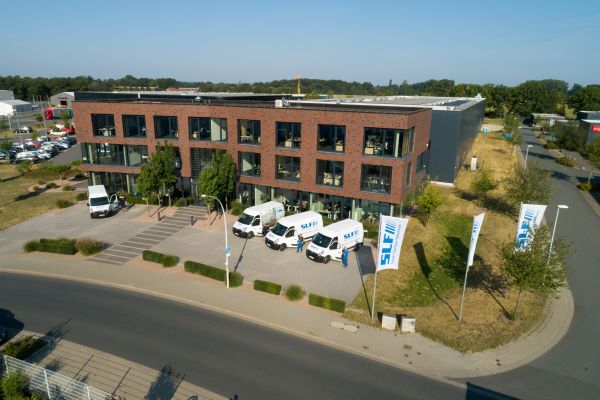 Individual consultation and planning
Regardless of whether you plan a new factory, would like to expand your existing capacities or replace your old plant technology that is not up to date anymore – our sales engineers provide individual consultation and develop a concept together with you that is adapted to your requirements.

We here consider your surface technology objective, process, spatial conditions as well as your investment possibilities thus adapting our solutions to these factors. This has been our trademark for more than 25 years.
Support regarding regulatory authorization procedures
Our specialists know the latest regulations, standards and demands that are valid for the technical design, approval and operation of a
pre-treatment
,
blasting
or
paint spraying system
and assist you with the best possible support from the beginning of the project regarding all your questions.
Of course, we actively support you in the process of gaining the regulatory authorization approval for the operation of your new surface treatment plant.
Mechanical and electrical assembly or supervision of mechanical and electrical assembly
Our team has many years of experience in the assembly and commissioning of even the largest surface treatment centres in many regions worldwide. We offer full-service mechanical and electrical assembly of your new surface treatment plant incl. provision of all required lifting devices or provide experienced supervisors that erect and commission your new plant together with your own team.
Instruction and training of your personnel
After the assembly we provide comprehensive instruction and training measures for your personnel in order to ensure that they are familiar with handling the new surface treatment plant and nothing hinders the smooth operation.

In addition your personnel receive valuable knowledge about the proper maintenance procedures as well as possibilities for troubleshooting and this process is effectively supported by our extensive documentation. After start of production we also offer (on request) production support programs for several days.
Modernization, modification and reallocation
Even with best possible maintenance and care, production plants are getting on in years and do not correspond to the latest state of the art anymore – either with regard to the maintenance concept, the energy consumption or the ergonomics for the operating personnel.
In many cases it does not necessarily have to be the investment in a complete new plant at once. With retrofitting measures often improvements regarding operating costs or energy balance or regarding ergonomics and safety of workplaces can be achieved.
We are your competent partner! Regardless of whether you would like to retrofit a heat recovery system in your
combined paint spraying and drying booth
, a conversion to LED lighting or the retrofitting of
lifting platforms
in your existing
blastroom
we are glad to provide you with advice and assistance!